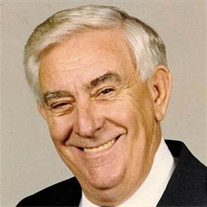 Eddie Ray Ottinger
1928 - 2016
Retired Fleet Service Clerk
Eddie Ray Ottinger passed away peacefully on January 17, 2016 in Fort Worth. He was 87 years of age.
Eddie was born on August 30, 1928 in Roanoke, Texas to Dave and Ola Ottinger. Out of high school he went to work riveting B-36 airplanes and retired from American Airlines after over 30 years of dedicated service. Ever the family man, Eddie was a wonderful husband, dad, granddad, great-granddad and friend.
---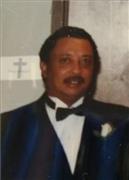 Robert Lloyd Darden, Sr.
1947 - 2016
Retired Fleet Service Clerk
age 68 of Dallas, TX passed away Sunday, January 24, 2016 at Baylor Scott & White Medical Center, Irving, TX. He was born November 3, 1947 in Clarksville, TN to Bobbie Broomfield Darden and the late Rev. Lloyd Darden, Jr. He was a 1966 graduate of Burt High and a 1971 graduate of Tennessee State University. He retired from American Airlines. He leaves to cherish his precious memories wife, Candy Darden; daughter, Rosa Nicole Darden; son, Robert L.(Julissa) Darden, Jr; sisters, Sandra Darden (Wallace) Taylor, Rosalynd Darden (Henry) Greene; grandchildren, Mia Romero and Savannah Darden; nephews, Kevin Greene, Reginald (Cheryl) Keesee; niece, Kristen L. Taylor; great nieces, Shawn Keesee and Kyasia Wimberly and a host of family and friends.
---

Frank Briones Jimenez Jr.
1946 - 2016
Retired Fleet Service Clerk
beloved barber, died Thursday, March 10, 2016. Frank Jr. was born March 25, 1946 in Hayward, Calif. to Frank Briones Jimenez Sr. and Cecilia Gonzalez Jimenez. Frank worked in fleet service for American Airlines at DFW Airport for 27 years before his retirement in 2008. He opened Hacienda Barbers shortly after his retirement and remained cutting hair until 2015. He is remembered by his family and friends as being a talented, hardworking, lighthearted barber who was active in his community as well as his church. He loved his family and his wife, Raquel, of 46 years. Survivors: Wife, Raquel "Kelly" Jimenez: children, Shandra Camile Jimenez and daughter, Alejandra Salome Jimenez, Arnando Xavier Jimenez and wife, Cecilia Maria, and their son, Max Marvin Jimenez, Alondra Burton and children, and Dolonda Alves and children.
---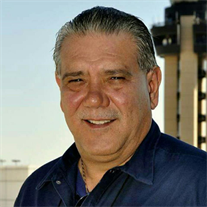 Jose Luis Vega Rivera
1958 - 2016
Fleet Service Clerk
Jose Luis Vega Rivera 57, died Monday, April 11, 2016 at home in Fort Worth. Jose was born November 29, 1958 in Carolina, Puerto Rico. He resided in Fort Worth and worked as a fleet service clerk for American Airlines. He was an active member of TWU Local 513 AFL-CIO. Those left to cherish his precious and loving memories are, parents, Jose Luis Vega and Maritza Rivera; spouse, Maria R. Villegas; sons, Jose Luis Vega, Miguel Angel Vega, Miguel Angel Villegas; daughters, Nydia Villegas, Jennifer Villegas; 7 grandchildren, Melanie Vega, Melena Vega, Nyomie Vega, Noan Villegas, Elena Rose Villegas, Rafael Aidyn Martinez-Villegas, Gavin Ross Villegas.
---

Gerald Kotinek
1956 - 2016
Fleet Service Clerk
Gerald was born September 11, 1956, in Littleton, Colorado as the fourth child of Edward Mathias Kotinek and Jean Byford Kotinek, and was raised in Denver, Colorado. In 1974, he graduated from John F. Kennedy High School and later attended Independent Baptist College in Dallas. On April 9, 1983, he married Peggy Miles in Grand Prairie. Gerald was employed by American Airlines at DFW Airport as a fleet service clerk for the past thirty years; he was an active member of the Transport Workers Union, Local 513, and especially enjoyed serving as a Union Steward the past several years. He loved playing the accordion, studying genealogy and his Czech heritage, grilling out with his family, and growing the ingredients for his famous salsa. Gerald loved his family very much. He was especially fond of spending time with his grandchildren. Gerald lived in Grand Prairie prior to moving to Wills Point eight months ago, to pursue his dream of retiring to the country.

Preceded in death by his parents, Edward & Jean Kotinek, sister, Judy Berkmeyer and his father-in-law, Harvey Miles.

Jerry is survived by his wife, Peggy Kotinek, of Wills Point; five children, Pamela Collins & husband, Elliott, of Wills Point, Jonathan Kotinek & wife, Ashley, of Montgomery, Sara Kotinek, of North Richland Hills, Robert Labout & wife, Tiffany, of Alcoa, Tennessee and Debi Labout, of Colorado; two sisters, Mary Doshay & husband, Mike, of Poway, California and Patricia Kotinek, of Omaha, Nebraska; fourteen grandchildren, Natalie Collins, Alex Collins, Noah Kotinek, Samuel Kotinek, Zachary Clough, Anastacia Clough, Michael Clough, Mackenzie Labout, Stephen Labout, Bentley Labout, Jonathan Pearce, Anna Pearce, Brooks Jones and Kyle Jones; mother-in-law, Dorothy Miles, of Wylie; brother-in-law, Gary Miles & wife, Robin, of St. Paul and two sisters-in-law, Kay Hight, of Lewisville and Melody Turnbull, of Wylie.