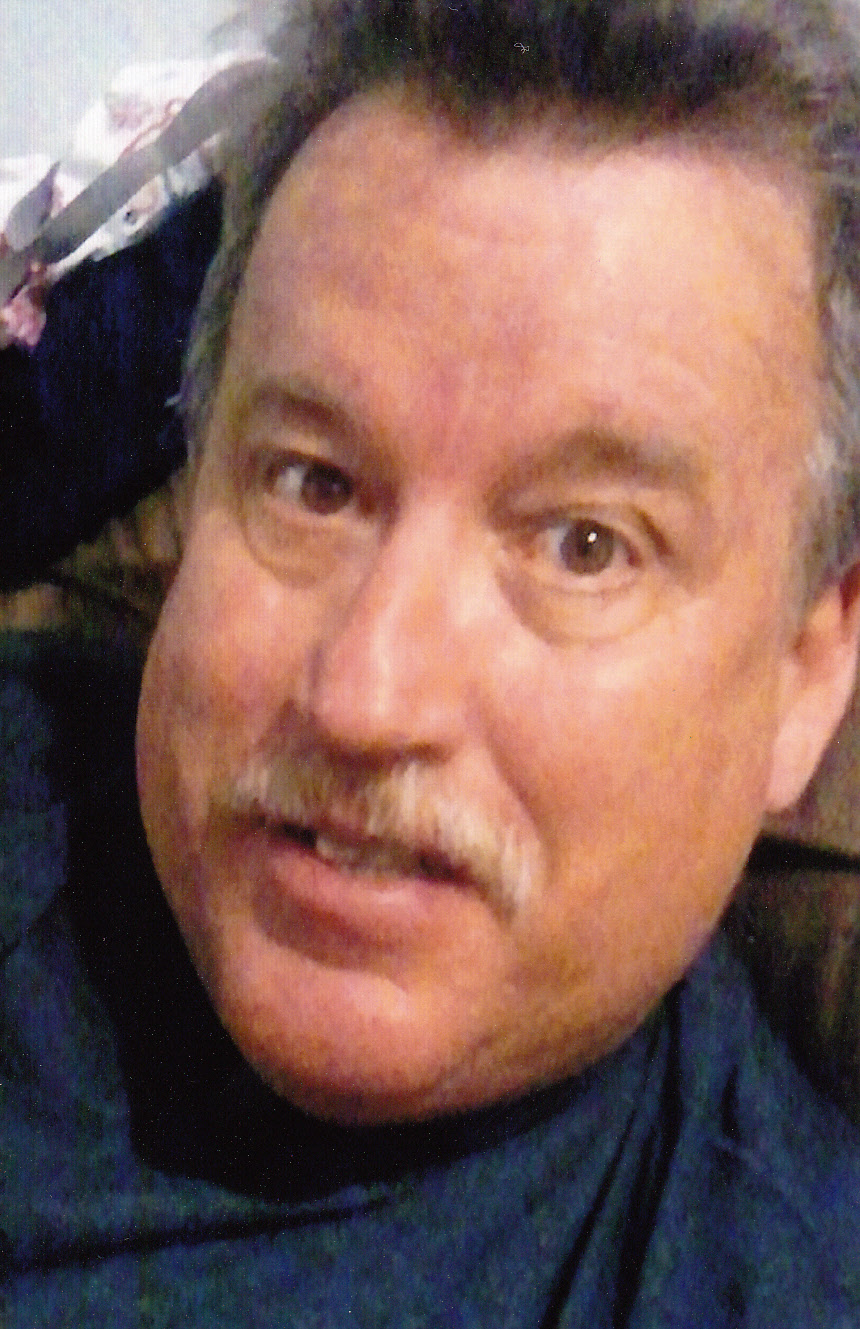 Thomas "Turkey" Meissner
1956-2012
Retired Fleet Service Clerk
Thomas 55, died Tuesday Jan. 17, 2012.
Survivors: Wife, Dollie Meissner; daughter, Stephanie Parnell and husband, Lee; granddaughter, Kyra; parents-in-law, John and Lovera Neely; niece, Hayley Cole. Thomas worked most of his career at the Cargo and Mail facility at DFW Airport. Thomas will be greatly missed. Blessing and prayers for the family of our fallen brother.
---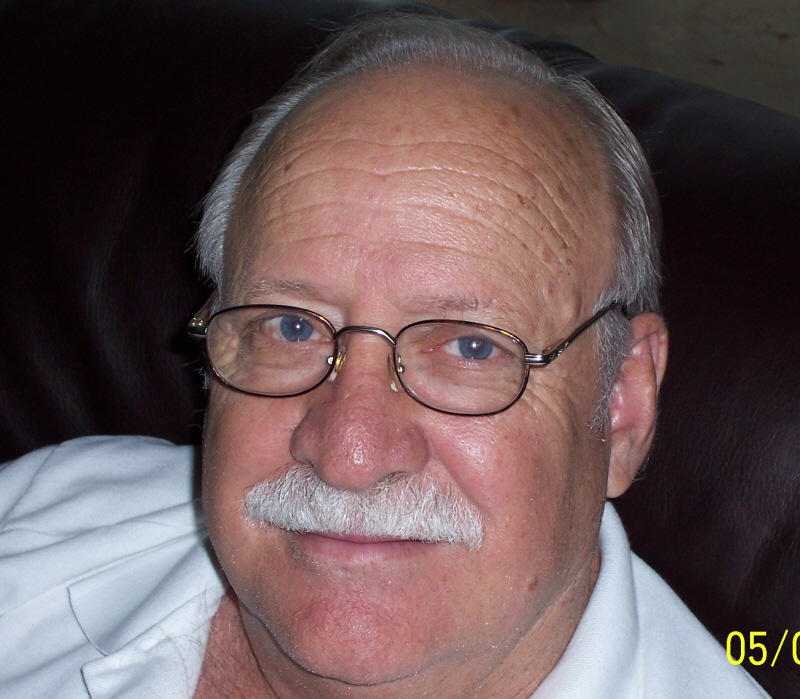 Bobby Edwin Rosson
1941 - 2012
Retired Fleet Service Clerk
Son of the late Henry Jo Rosson and Agnes Smith Rosson. Mr. Rosson had been a resident of Mineola since 1994, formerly of Irving. He worked for American Airlines and KRLD TV, and was a member of the Christian Motorcyclist Association. He was preceded in death by his parents, two brothers and one sister. Survivors include his wife, Sonja Dayle Rosson of Mineola; children and stepchildren, Clinton Rosson, Boyd Rosson, Mark Rosson, Amy Welsh, Johnny Rush, Alfred Pippin and Tim Pippen and numerous grandchildren. Please keep the Rosson family in your prayers. Bobby will be missed by his brothers and sisters from TWU.
---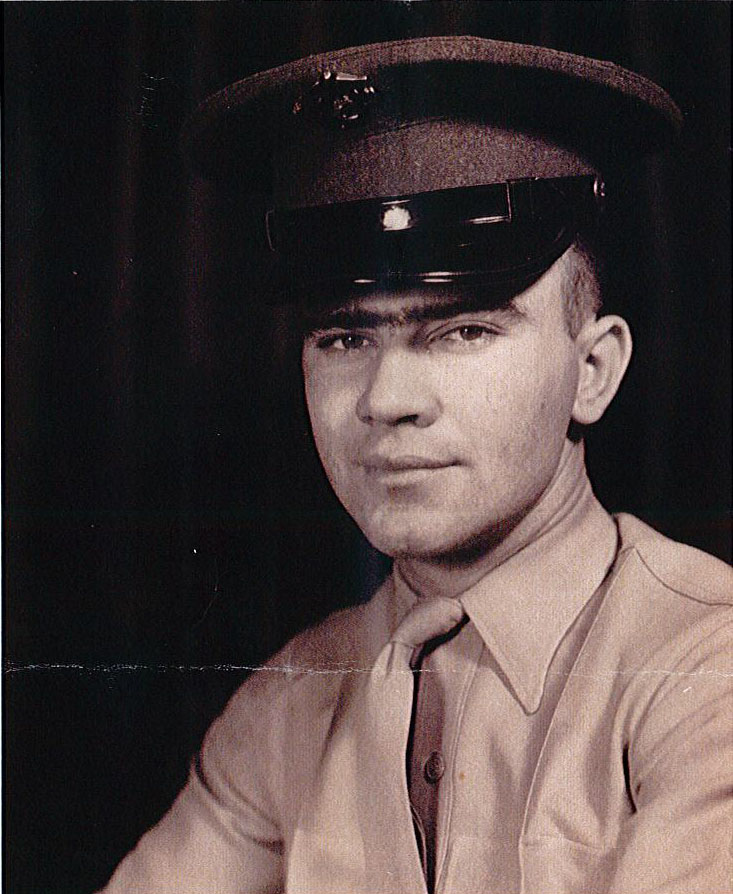 Raymond Curtis Walling
1939 - 2012
Retired Facility Maintenance
Raymond, 72, of Pilot Point passed away at his residence Tuesday, March 20. Mr. Walling was born to Billie and Magdalene Walling in the Pilot Point area. He was a graduate of Pilot Point Gee High School and served his country from 1958 to 1962 as a United States Marine. He married Nell Buckley on June 19, 1976 in Irving, TX. Raymond retired from American Airlines and owned Walling Air Conditioning Company in Pilot Point. Mr. Walling is survived by his wife, Nell of Pilot Point, one son, Michael of Gainsville; two daughters, Tracy Terry and husband, Roger of Pilot Point; Jeanette Waldrum and husband, E.K. of Denton; and Eva Nichols of Pilot Point; four grandchildren, Austin Accettura; Chase and Matt Chenault, and Kaden Smotherman; and six nephews and one niece. Raymond was preceded in death by one brother, G. B. Walling. Please pray for the family of our fallen brother.
---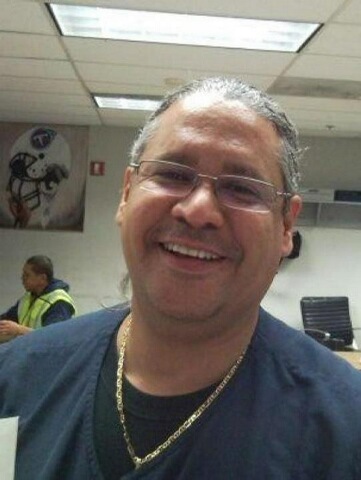 Luis "Columbia" Fernandez
Fleet Service Clerk
It is with heartfelt sadness and deepest regret that we inform you of the passing of our Brother, on Wednesday, May 16, 2012. Please keep Luis and his family in your thoughts and prayers during this sad time in their lives. He will be sorely missed by many.
---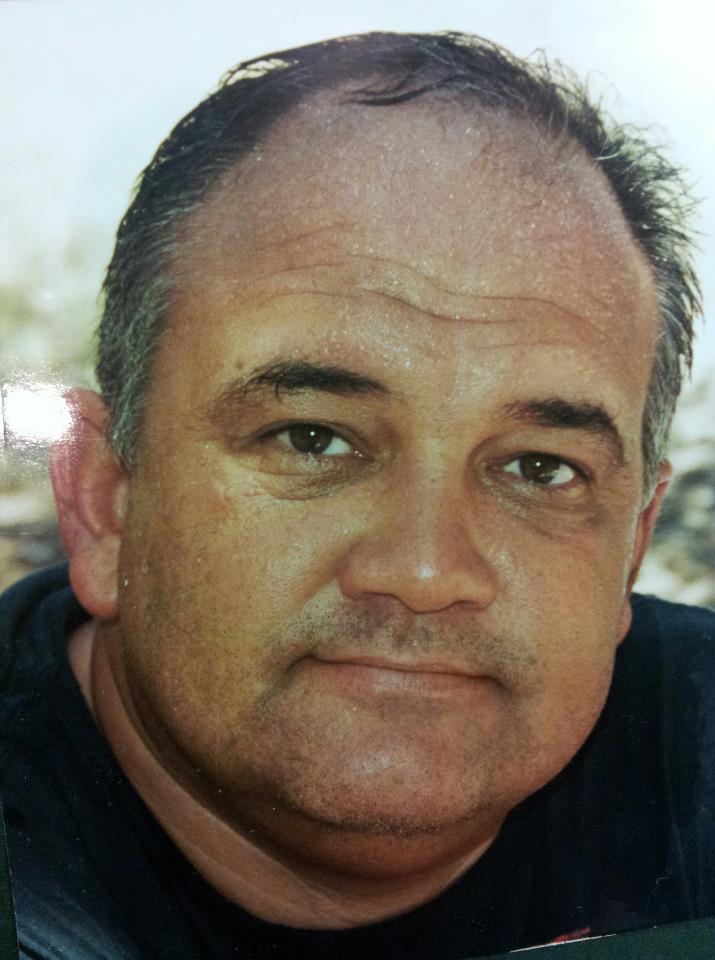 Tony Merl Lewis
1959 - 2012
Fleet Service Clerk
Our Union Brother Tony Lewis, 53 yrs. old received his wings from the Lord yesterday May 31, 2012. Unexpected to all of us due to complications after gall bladder surgery, but on time in God's perfect plan. Tony was born in Arlington, Texas on April 10, 1959, to Lindy and Nina Banks Lewis. He graduated from Lamar High School in 1977. He will always be remembered for his huge heart and love for his family and friends, not to mention his smile and quick wit wherever he was ; home, work, Disneyworld ~ his favorite place ~ fishing, skydiving scuba diving or just hanging out with family and friends. Tony was preceded in death by his mother, Nina Banks Lewis, in 2004 and brother, Terry Lewis, in 1992. He is survived by his loving wife, Lisa Speer Lewis; son, Joshua "J.T." Lewis and wife Shea; his pride and joy, his 2 year old grandson, Thatcher; daughter, Christie Vick and her hubsand, Gary, father, Lindy Lewis; loving nieces, Becky Milne, Anne Masterson, Nina Creasman; their mother, Kris Lewis; and a host of nieces, nephews and special friends.
---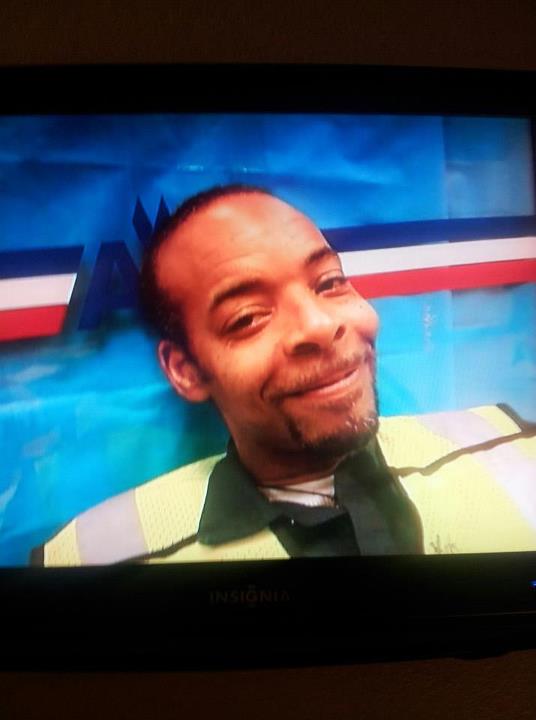 Walter Keith Johnson
1960 - 2012
Fleet Service Clerk
Walter Keith Johnson was the son of the late Walter Brooks and Alma V. Johnson. He was born December 16, 1960 in Marshall Texas. He Departed this earthly life on June 13, 2012 as a result of congestive heart failure, as did his dad. He joined New Hope Baptist Church in Dallas at an early age. Keith graduated in 1978 from Franklin D. Roosevelt High in Dallas, Texas. He attended Bishop College, where he played his favorite sport, baseball. Keith was employed with American Airlines, having previously worked with Service Broadcasting Group and Northwest Airlines. Keith was a loving and kind hearted son, brother, uncle and friend. He will be greatly missed by all who knew him.
---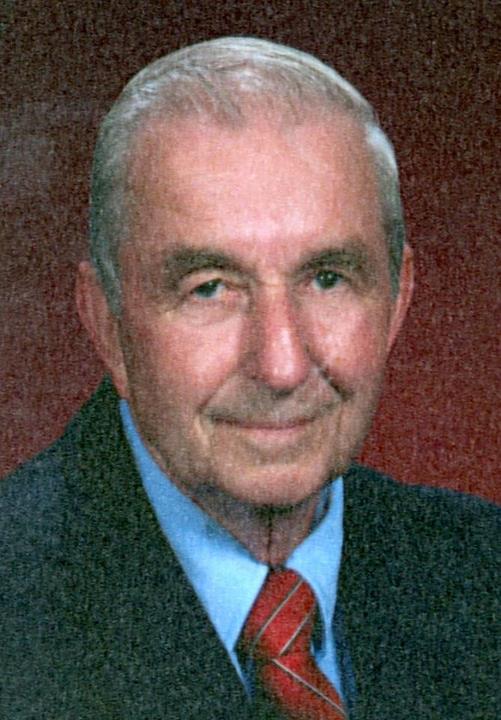 Lloyd Don Gatewood
1934 - 2012
Retired Fleet Service Clerk
Lloyd Don Gatewood, 78, passed away Monday, July 30, 2012, after a courageous battle with prostate cancer. Lloyd worked in the A Bagroom at DFW for quite some time before retiring in November of 2001. After his retirement from American Airlines, he delivered meals for Meals on Wheels, participated in ESL and volunteered for various church activities. In addition, he was an avid reader and his dedication to exercise kept him busy and fit. Survivors: Loving wife of 56 years, Della; son, Dale Gatewood and wife, Melanie; daughter, Paula Yosten and husband, Michael; daughter, Tammie Giles and husband, Ken; daughter, Deborah Deibert and husband, Ron; brother, O.D. Gatewood and wife, Earlene; sister, Sally Jo Wernette of Austin; grandchildren, Kara and Elizabeth Yosten, Colt, Logan and Lacey Giles, and Jacob Gatewood; several nieces and nephews; and numerous friends and loved ones.
---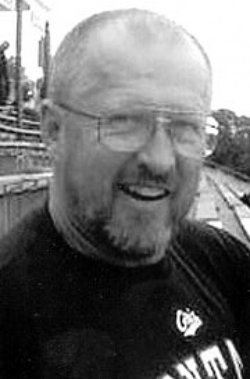 William Louis Hoeg Jr.
1954 - 2012
Fleet Service Clerk
William Louis "Bill" Hoeg Jr. passed away suddenly Friday, Sept. 7, 2012, in Fort Worth, Texas. He had just returned to work after having cancer surgery in May and had just completed radiation treatment Aug. 28. The cause of death was listed as undetermined natural causes.

Bill was born Feb. 16, 1954, to William L. and Geraldine I. Hoeg in Missoula. He attended Jefferson and Target Range grade schools and graduated from high school in 1972 in Missoula.

Bill married Sandy Kihn on May 1, 1981, and started his career with Air Cal. In 1987, American Airlines took over and Bill worked in Portland, Ore., Salt Lake City and currently was at Dallas/Fort Worth, Texas.

Bill was preceded in death by both of his parents. He is survived by his wife of 31 years, Sandy at the family home in Layton, Utah; his son, Matthew Hoeg and Crystal and grandsons Brock, Blake and Brennan of Logan, Utah; and daughter, Stephanie Hoeg and new granddaughter Adara also in Layton. He also is survived by sisters, Dianne Swan and John, Yvonne Henri and Mike, Betty Duenas and Mike, and Bonnie Maberry and Tom; and many nieces, nephews, relatives, co-workers and friends at American Airlines.

Bill was an avid Griz fan. He traveled to as many Griz/Weber and Griz/Idaho games as he could get to. He usually sat among the opposing side and heckled them through the entire game.

Bill was famous for his cinnamon rolls and his barbecues at work. His culinary skills will be missed by all his co-workers.

Bill was a very proud grandpa. He was a dedicated, hardworking, caring person to all to all his family and friends. His sense of humor and smile will be missed by everyone. He was affectionately known as "Hoagie Bear" and "Maxwell" at American Airlines.
---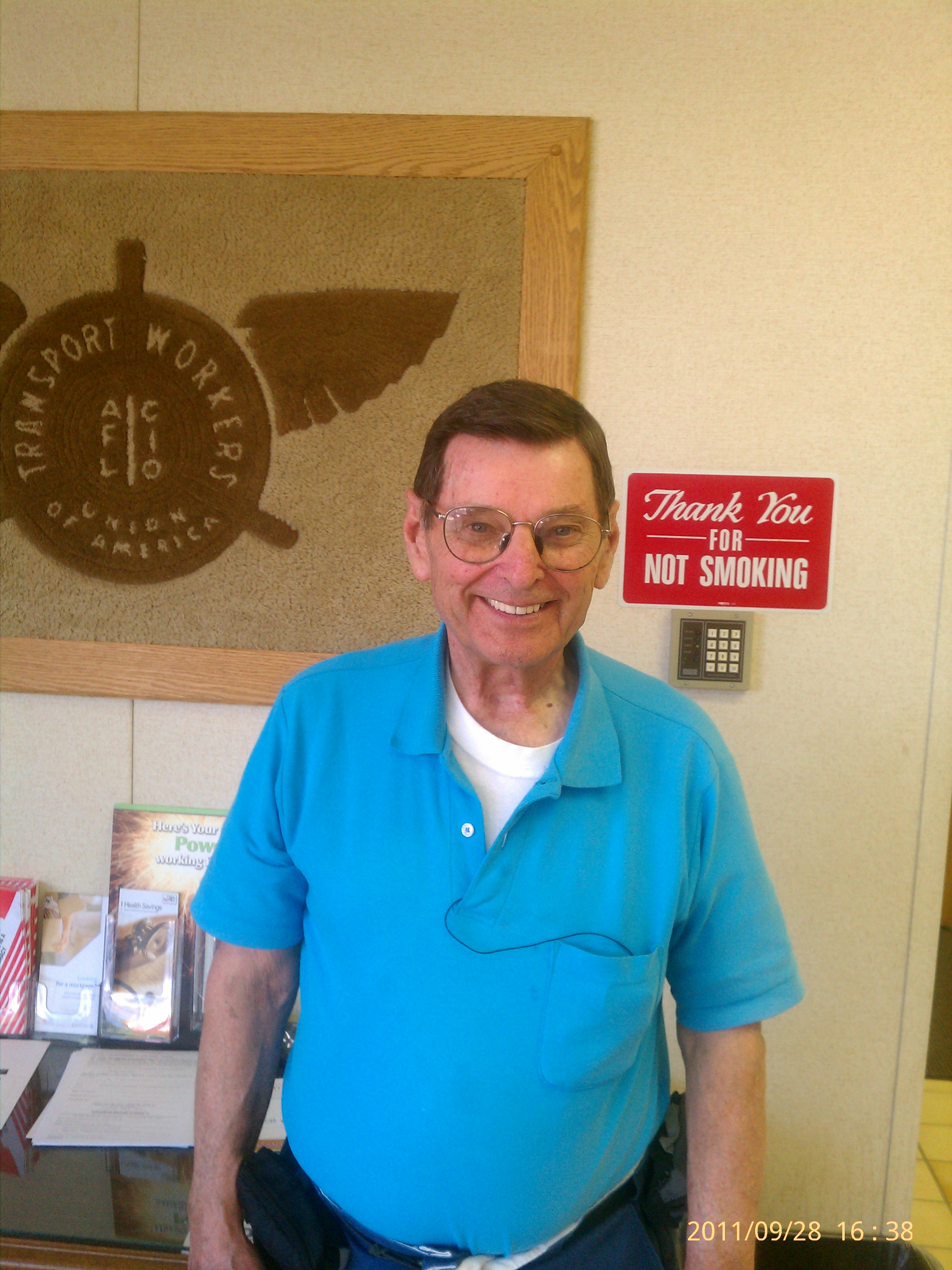 Bruno Edward Svetika
April 18, 1934 - September 12, 2012
Fleet Service Clerk
Bruno hired with American Airlines at the age of 18 Feb 1, 1952, also served US military shortly after being hired with AA. Bruno held an AMT license during his early years with AA, he celebrated his 60th year Anniversary on Feb 1, 2012. Over the course of 60 years he worked in many stations, per preference Bruno was hired in MDW, within time transferred in this order, LAX, ONT, SAN, LAS, HNL, RNO, SJC, SFO, and DFW since 1997 till present. Bruno will be missed by his TWU Brothers and Sisters. R.I.P. Bruno.
---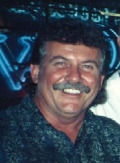 James Ezzo
1947 - 2012
Retired Fleet Service Clerk
James "Jim" Ezzo passed away peacefully on Thursday, Sept. 27, 2012. He was 65 years old. Jim's life is defined by the relationship he formed from a chance meeting in Lancaster, N.Y., in 1963. There he met his best friend, his "Meem," and wife of 42 years; everything that happened after that was a result of this unbreakable union. He went on to serve in the Marine Corps from 1966-1968 in 'Nam (as he referred to it), yet he so rarely mentioned his time in the service. Shortly after his return, he took a job with American Airlines, which would eventually lead him and his young family to Euless where he would continue to work as much as his body would allow and continue to provide for his wife and three loving children until his retirement in 2008. This dedication to family would ultimately pave the way for the birth of his six grandchildren, whom he loved dearly. His last moments were spent in the arms of the people he loved most. Thank you so much to all of our loving family and friends. Jim was preceded in death by his father, Joseph Ezzo; mother, Julia Tanyi Ezzo; and brother, Paul Ezzo. Survivors: Wife, AnnaMarie; daughter, Erika and husband, Chad, and their children, Matthew, Ashley and Emily; son, Shawn and wife, Jana, and their children, Jake, Josh and Hannah; son, Ryan; their loving dog, Sammie; and many other in-laws, aunts, uncles, nieces, nephews and lifelong friends.
---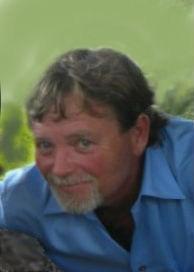 Paul Miller Ritch
July 6, 1963 - October 4, 2012
Fleet Service Clerk
Paul MillePaul Miller Ritch, Jr, 49, died Thursday, October 4, 2012, at his home in Fort Worth, TX. He was born July 6, 1963 in Charlotte NC to the late Paul Miller Ritch, Sr. and Nancy Christine Ritch. Paul was a member of Southside Baptist Church in Charlotte where he was baptized. Paul worked for American Airlines for 23 years beginning his career in Charlotte, then Miami, FL before settling in the Dallas/Fort Worth area in 1994. Paul loved his family and friends with all his heart and soul. He was very easy going, light hearted and spontaneous. He always had a smile on his face and offered kind words and encouragement to everyone he knew. Paul loved spending time with his family, fishing, hunting, making his own adventures and spoiling his dog Lula. Paul is survived by his daughter, Kristine Ritch of Charlotte; his mother, Nancy Ritch of Monroe; his brother, Frank Ritch and wife, Sandy, of Monroe; his sister, Debra Young and husband Tony of Charlotte, a special friend Edicleia "AG" Marchant and her son Nicholas who was Paul's special buddy; five nephews and nieces, Jessica, Frankie, Paula, Tony Jr and Nick and many aunts, uncles and cousins.
---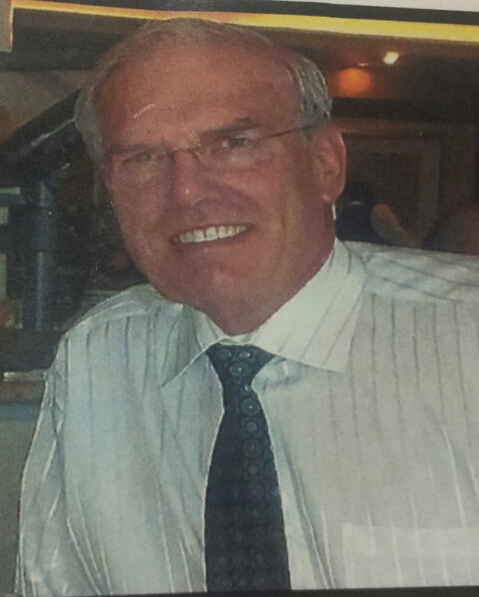 Michael Fullerton
1949 - 2012
Fleet Service Clerk AUS
Born September 19, 1949 in Hobbs, New Mexico, he was the third child of Milford Fullerton Jr. and Ruby (Langford) Fullerton Victor. Throughout his life he was held in high esteem for his tremendous work ethic and gentle spirit. These qualities attractted Deborah Land to him and on December 23, 1972 they were married. They were a perfect match, and for over forty years they were inseparable, their love growing stronger with each passing day.
Mike and Debbie were blessed with two boys, Michael Jason and Landon Brandt, who both loved their Mother and idolized their Father. Mike saw to it that his boys were always in church, always did what was right, and never gave up no matter how rough things seemed. In essence he raised his boys to be like him.
An Army Veteran who served in Vietnam, he was very skilled mechanically, and although he was gifted in brick masonry Mike's desire to provide the best life possible for his family led him to work as a fleet service clerk for American Airlines in both DFW and AUS. His pursuit of personal excellence led him to return to college and earn his A&P License while working full-time and helping to raise his sons.
Mike passed away near the face of the Mendenhall Glacier in Juneau, Alaska while on vacation with his family. His final act on this earth was to courageously help save his Daughter-in-law and Granddaughter after their kayaks capsized plunging them into 37 degree water with a survival time as little as 15-30 minutes. As he had done throughout the course of his distinguished life, once more, the hero (along with his son Landon and Grandson Ryan) had helped to save the day.
---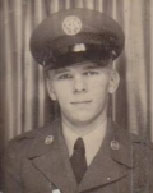 Eugene "Gene" W. Derbick
Retired Facilities Maintenance
Eugene "Gene" W. Derbick passed away Sunday, Sept. 2, 2012. He was a retired American Airlines employee and a U.S Air Force veteran. He was preceded in death by sisters-in-law, Mary Rothermel and Karen Rothermel. Survivors: He was the beloved husband of Grace Rothermel Derbick; father of Gene (Claudia) of Chicago, Ill., Judy of Chicago, Jacquie (Ray) Bass of Midland and Jeanine (Jeff) Zaiger of Fort Worth; grandfather of 10; and great-grandfather of two. Other survivors include brother, James (Louise) Derbick; sister, Diane(Bob) Griffin; brothers-in-law, James Rothermel and Ed Rothermel; and many nieces and nephews.
---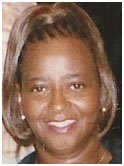 Linda L. Baldwin
1954 - 2012
Fleet Service Clerk
Linda L. Baldwin of Fort Worth passed away quietly at the age of 58 on Thursday, Sept. 20, 2012, with her family at her side. She so graciously endured her battle with cancer with dignity and pride. Even in her most trying times she remained compassionate in her mission to still serve and encourage others. She came from a large family of eight children in Detroit, Mich., and relocated to the D/FW area with her family. Linda was an extraordinary person with many gifts and talents. She performed in many venues across the states with her sultry alto voice. She will most be remembered for her rendition of the song "At Last" and her remix of jazz and blues tunes which she turned into powerful gospel songs like "Get Down On Your Knees and Give God the Praise." After retiring from American Airlines where her co-workers pinned her with the name "Queen," she continued with her love of baking. She became known as the "Sweet Potato Pie Queen" as noted in the Fort Worth Star-Telegram article showcasing her desserts. She sold a variety of Linda's Simply Delicious desserts at the Grapevine Market and local restaurants. Needless to say, she shared her life with the world through her church, job, community, friends and family. Our lives have been tremendously enriched by her love. She leaves to cherish her memories, husband, Greg; daughters, Udrika (Joe) and Shannan (Ricardo), both of Fort Worth; grandchildren, Alicia, Ricardo and Madison; four stepchildren; seven siblings, Norman (Brenda), Dwight (Joyce), Larry, Janet, Cynthia, Reginald (Sharon) and Lorraine Brown, all of Detroit, Mich.; aunt, Rosie (Frank) Jones of Alabama; and nieces, nephews and friends.
---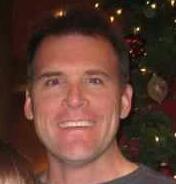 Seven James Riel
1967 - 2012
Fleet Service Clerk
Steven Riel, 44, a devoted husband, son, father and pepaw, passed away Wednesday, Oct. 3, 2012, in Bedford. Steven was born to Alfred Riel and Anita Lutz Riel, Dec. 7, 1967. He grew up in Spring. He later married Christi Bennett, June 9, 1995. He was employed by American Airlines for 26 years. Steven was a member of Northwood Church in Keller. Survivors: Wife, Christi; son, Andrew Riel; daughter, Ashley Bennett; grandchildren, Alexis Bennett and Blake Ampofo; parents, Al and Anita Riel; brothers, Klaus Riel, Werner Riel and wife, Angela, and Richard Riel and wife, Sarah; and nieces, nephews, and extended family.
---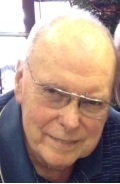 Robert L. Ferguson
1935 - 2012
Retired Facilities Maintenance
Robert Lee "Bob" Ferguson, 77, beloved husband, father and grandfather, passed from this life to his eternal home in heaven with his Lord and Savior, Jesus Christ, on Saturday, Oct. 27, 2012. We rejoice in the fact that he has been healed and is no longer in pain. Bob was born Oct. 22, 1935, in Huntsville, Ala., to Lottie Cagle Ferguson and Robert Franklin Ferguson. He graduated from Polytechnic High School in 1955. He was honorably discharged from active duty in the Air National Guard of Texas and the Air Force Reserve. Bob became a journeyman electrician, later receiving his master electrician license, and was a proud member of the International Brotherhood of Electrical Workers, Local #20 (formerly #116), having just recently received his 55-year pin. He retired from a successful career in facility maintenance at American Airlines. Bob enjoyed going to the men's Bible study at Christ Chapel, playing 42, watching old westerns on television, playing Farkle with his grandchildren, eating peanut butter yogurt and attending Aledo Bearcat football games. He was a kind, sweet, gentle man who was loved by all who knew him. Next to his love for his Savior, Bob adored his family, taking great pride in his children and his grandchildren who affectionately called him "Dad-Dad." Survivors: Loving wife of 34 years, Sherry; sons, Mark Ferguson and Jason Frank (Suzy); daughters, Lauri Borras (Victor) and Jennifer Gilmer (Clay); grandchildren, Kristopher Borras, Mark Ferguson Jr., Emili Borras, Ashlyn Gilmer, Molli Borras, Chase Gilmer and Spencer Misko; brothers, Ray Ferguson (Sonya) and Danny Ferguson; sister, Mary Lou Brown; sisters-in-law, Becky Gibbs and Debbie Isaacs; and many other family members and friends.
---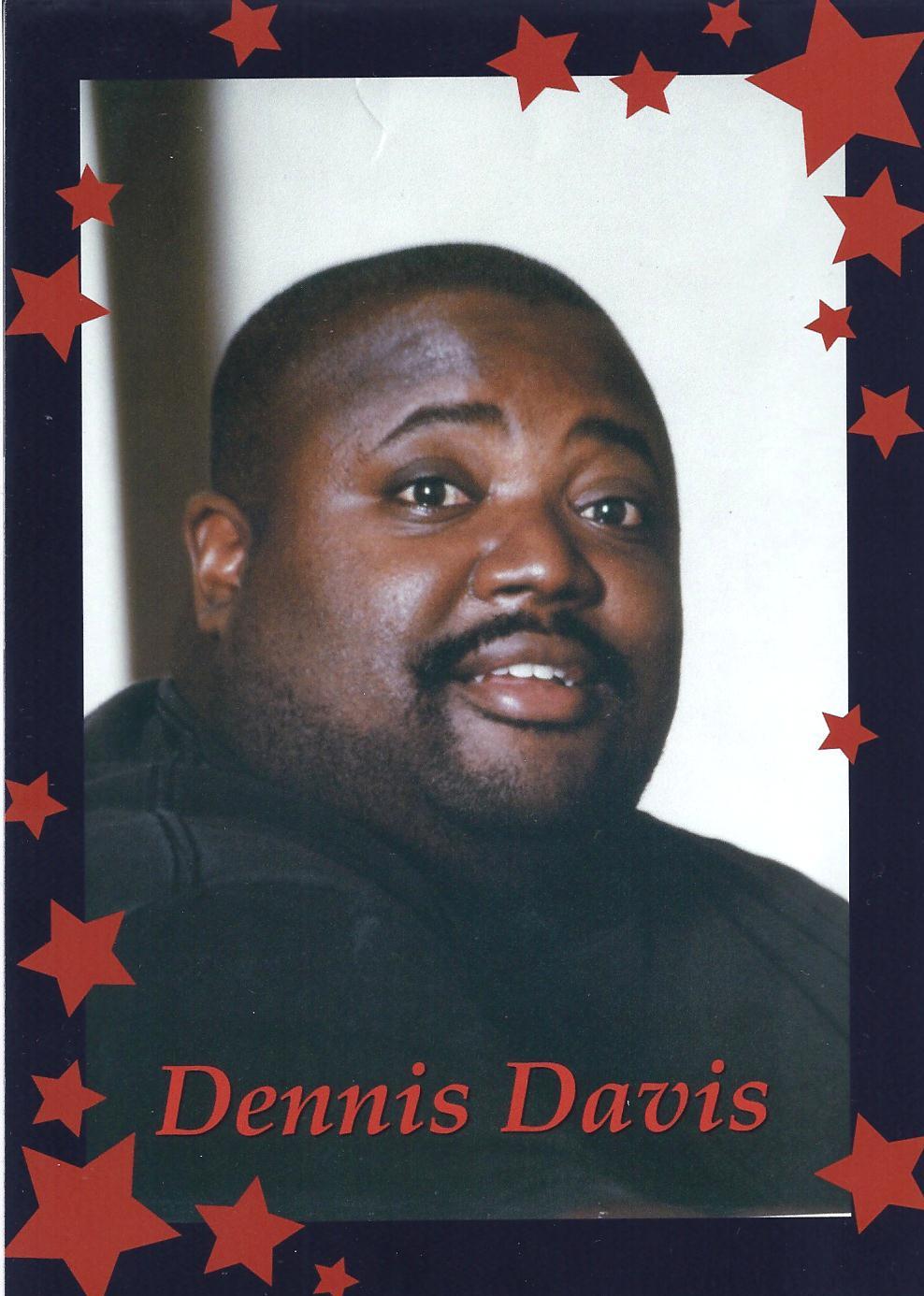 Dennis Davis
1962 - 2012
Fleet Service Clerk
Mr. Dennis Davis was born May 17, 1962 in Raleigh, NC. He was the son of Jack and Beatrice Davis. Dennis received his formal education from the Wake County Public School District. He was employed with American Airlines for over 20 years. It was on the fourth day of June, Two-Thousand-Four, when Dennis Davis united in Holy Matrimony with Paula Washington becoming one. The two shared many loving years together. On October 30, 2012 Dennis departed this walk of life and transitioned from earth to glory. Those left to cherish his memory are: his loving wife, Paula Washington Davis; son, Quenton Washington; father, Jack Davis, Jr.; aunts, Geraldine Johnson, Christive Price and Joyce Edmonson; uncle, Lloyd Davis; cousins, David Price, Elete Green, Gwendolyn Powell and Raymond Powell; and a host of nieces, nephews; other relatives and many friends.
---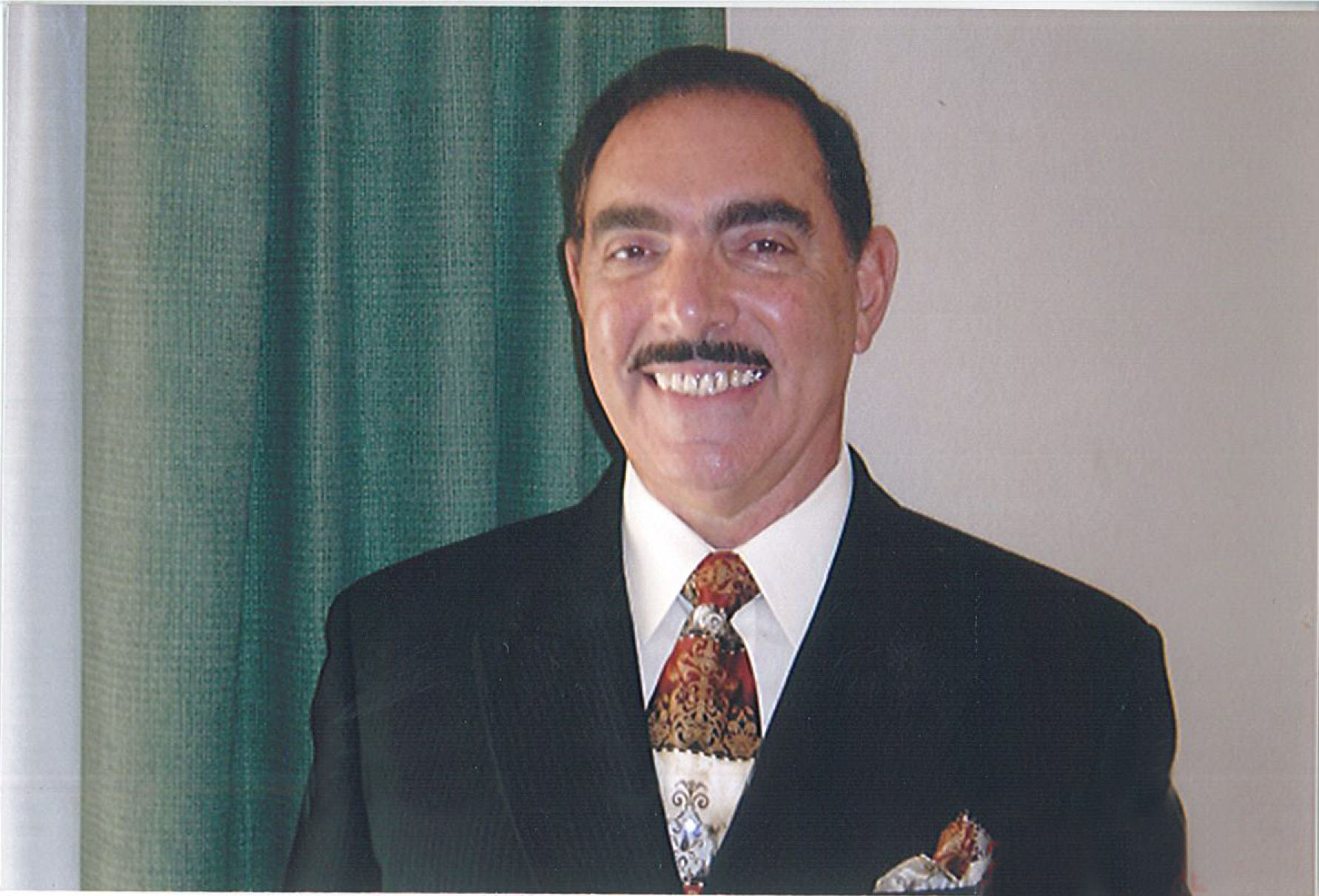 Frank Rugnetta
October 8, 1944 - December 1, 2012
Facilities Maintenance
It is with great sadness to inform you of Frank Rugnetta's passing. Frank worked as a Facilities Maintenance Mechanic for American Airlines for 40 years. During his career he served the Membership of the Transport Workers Union as an Executive Board Officer in the early 90's. Frank is survived by his wife of 40 years Helen Rugnetta, his daughters Leah and Carmella, and three grandchildren.
---